THE BRAND
Better health for you
Oral care and oral health: CURAPROX has the products, knowledge and training. Since 1972. We want more than just white teeth or a fresh breath: "better health for you" - this is our vision and our mission.
Learn more
oral health
for the whole body
Arteries, heart and brain: If you look after your teeth and gum line, your whole body will benefit. You can find out more here.
Learn more
26/04/2017
Curen® bristles are stiffer than nylon and remain just as stable in the mouth as when they are dry. These properties make it possible to produce toothbrushes with a large number of ultrafine bristles. :D
Link
24/04/2017
Regular dental care at home, twice daily brushing as well as once-a-day flossing, can help remove dental plaque, keep your teeth and gums healthy and disease-free. :) With #CuraproxCS5460 toothbrush, you will feel better cleaning and no harm to your gums with its 5,460 ultra soft bristles. :)
Link
22/04/2017
🌱 It's EARTH DAY! 🍃 Let's go GREEN and save the earth with #Curaprox ! We can save the water by turning off the tap while you brush your teeth.
Link
19/04/2017
💚 If Your Favorite Color is Green 💚 You are a practical, down-to-earth, caring and nurturing to others. Just like #Curaprox toothbrush! Its ultra soft bristles not only clean your teeth effectively but do no harm to your gums.
Link
25/04/2017
Stay #healthy together 😍 - use #curaprox! 👌 #oralcare #dentalcare #toothbrush #whitening #oralhealth #curaproxlover #lovebrand #health #love
Link
24/04/2017
Let us tell you a #secret 😱: being back at work is more awesome if you have a toothpaste and a toothbrush nearby! Keep refreshed and #smile bright! 😁 #happy #monday #blackiswhite #backtowork #brush #teeth #oralcare #dentalcare #health #brushingmania
Link
23/04/2017
Do you know how often and for how long do you have to brush? @drhenriquemasson has the answer! 👌 for better results choose #curaprox! 😍 #oralcare #dentalcare #toothbrush #whitening #oralhealth #curaproxlover #lovebrand #health #brush #teeth
Link
22/04/2017
Babies 👶 love 😍 #Curaprox! #oralcare #dentalcare #toothbrush #oralhealth #curaproxlover #lovebrand #health #curaproxbaby #swissmade @mycuraprox
Link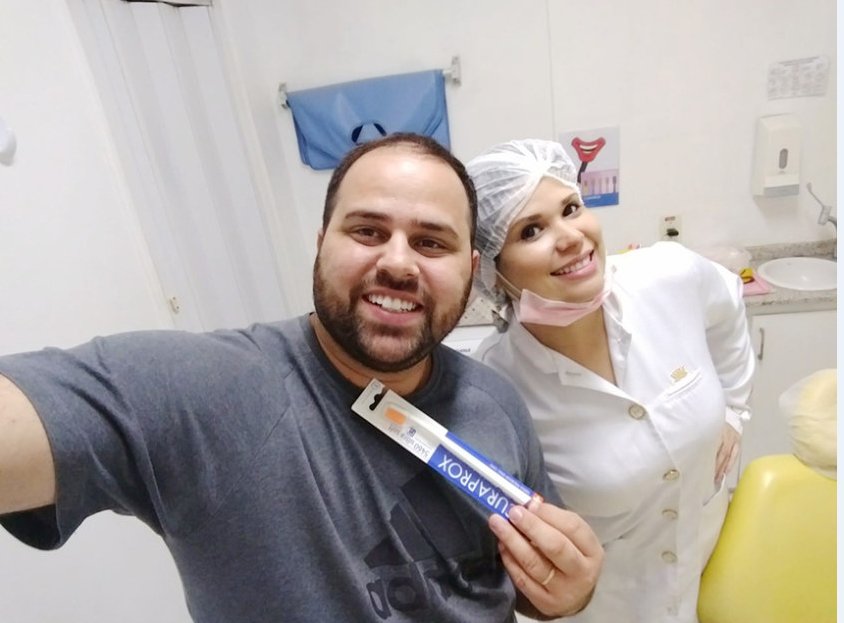 22/03/2017
It seems that going to the dentist can be fun with #Curaprox.😉😊 @drapaulaeliege 😃 #CURAPROX #brushingmania https://t.co/6nPRpYeg9G
20/03/2017
Girls are getting more beautiful for the World Oral Health Day. Stay healthy and beautiful with our interdental bru… https://t.co/G5egy513kp