THE BRAND
Better health for you
Mondzorg en mondgezondheid: CURAPROX heeft de producten, kennis en kunde en training. Sinds 1972. We willen meer dan alleen maar witte tanden of een frisse adem : "better health for you" - dat is onze visie en onze missie.
Meer informatie
Mondgezondheidszorg
voor het hele lichaam.
Bloedvaten, hart en hersenen: wanneer je goed voor je tanden en tandvleesrand zorgt, dan heeft je hele lichaam er baat bij. Lees er hier meer over.
Meer informatie
Social wall
Nieuwsberichten
25/04/2017
Always listen to your dentist's advice 😷! Let's celebrate #toothsday singing 🎼 and brushing 😁. Singing Dentist #brushnow #curaprox
Link
24/04/2017
Confessions of a happy tooth: a correct nutrition and a correct oral hygiene make your teeth #strong 💪and #healthy 👌. Choose the right food and the right oral care products to stay healthy & #happy! 😁
Link
23/04/2017
Apples, for example, are like a toothbrush. They stimulate the gums, increase saliva flow and reduce the build-up of cavity-causing bacteria. Brushing and eating fruits twice a day will certainly keep the dentist away!👌
Link
22/04/2017
We have a large variety of toothbrushes with soft and ultra soft bristles from where you can choose. Stay healthy, use Curaprox!
Link
25/04/2017
Stay #healthy together 😍 - use #curaprox! 👌 #oralcare #dentalcare #toothbrush #whitening #oralhealth #curaproxlover #lovebrand #health #love
Link
24/04/2017
Let us tell you a #secret 😱: being back at work is more awesome if you have a toothpaste and a toothbrush nearby! Keep refreshed and #smile bright! 😁 #happy #monday #blackiswhite #backtowork #brush #teeth #oralcare #dentalcare #health #brushingmania
Link
23/04/2017
Do you know how often and for how long do you have to brush? @drhenriquemasson has the answer! 👌 for better results choose #curaprox! 😍 #oralcare #dentalcare #toothbrush #whitening #oralhealth #curaproxlover #lovebrand #health #brush #teeth
Link
22/04/2017
Babies 👶 love 😍 #Curaprox! #oralcare #dentalcare #toothbrush #oralhealth #curaproxlover #lovebrand #health #curaproxbaby #swissmade @mycuraprox
Link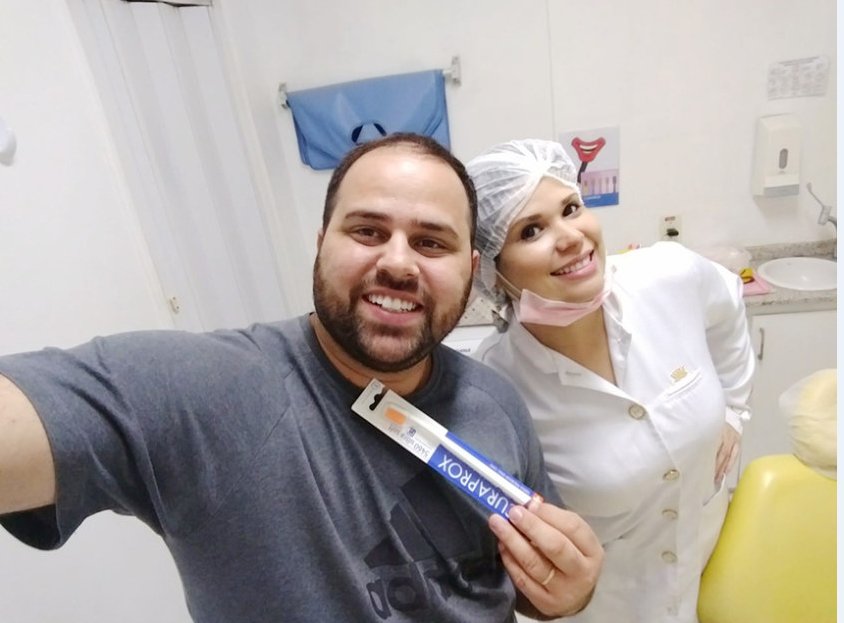 22/03/2017
It seems that going to the dentist can be fun with #Curaprox.😉😊 @drapaulaeliege 😃 #CURAPROX #brushingmania https://t.co/6nPRpYeg9G
20/03/2017
Girls are getting more beautiful for the World Oral Health Day. Stay healthy and beautiful with our interdental bru… https://t.co/G5egy513kp