THE BRAND
Bolje oralno zdravlje za sve
Oral care and oral health: CURAPROX has the products, knowledge and training. Since 1972. We want more than just white teeth or a fresh breath: "better health for you" - this is our vision and our mission.
Više informacija
Oralno zdravlje
for the whole body
Arteries, heart and brain: If you look after your teeth and gum line, your whole body will benefit. You can find out more here.
Više informacija
22/09/2017
U subotu, 23.09. povodom obilježavanja Mjeseca oralnog zdravlja (12. rujna - 12. listopada), na riječkom Korzu, 8-15 sati organiziramo besplatne radionice za zdrav osmijeh. Na radionicama ćemo učiti o pravilnim tehnikama četkanja zuba, kao i što je potrebno za potpunu i pravilnu oralnu higijenu - kakva bi ona doista trebala biti. Radionice su namijenjene djeci i odraslima, a svi će moći uživati u najmekšim i najnježnijim četkicama na svijetu. Veselimo se druženju s vama! <3 Curaprox <3
Link
21/09/2017
Karijes je najraširenija bolest zuba. Nije nimalo bezazlena, te ju je potrebno spriječiti i po potrebi na vrijeme liječiti!
Link
19/09/2017
"Kakav otac, takav sin!" Većina djece svoje navike usvaja od roditelja, zato je naša glavna odgovornost usaditi im zdrave navike ;)
Link
14/09/2017
Ljetne praznike smo ostavili iza sebe, ali već smišljamo koja bi nam mogla biti iduća destinacija za bijeg... 🌍 Gdje god idemo, Curaprox je uz nas!
Link
25/09/2017
My life my rules when my teeth are happy and healthy. #teethsmile #teethgoals #happyteeth #healthyteeth #brushingteeth #cs5460 #swiss🇨🇭 #swissstyle #brushingteeth #healthyteeth #strongteeth #toothbrushes #toothwhitening #mouthwash #prevent #mouths #dentistappointment #dentistvisit #dentistday #dentaltips #interdental #stylishoutfit #stylishliving #stylishpeople
Link
24/09/2017
My life my rules when my gumline is healthy. #dentalhealth #oralhealth #dentallife #dentistvisit #brushset #teethsmile #teethgoals #healthyteeth #brushteeth #smileonmyface #smileandbehappy #swissbrand #swiss🇨🇭 #swissmiss #whitening #whiteningset #toothbrush #curaprox #cs5460 #ultrasoft
Link
23/09/2017
My life my rules when I choose from Curaprox happy colors. #curaprox #dentalart #dentalhealth #oralhealth #dentallife #colors_up #colorshow #colors🎨 #colorstory #flossing #toothbrush #ultrasoft #cs5460 #toothwhitening #teethwhiteningkit #healthyteeth #brushingteeth #swiss🇨🇭 #swissmiss #whitenning #whiteningproducts #whiteningsupplement #whiteningtoothpaste #whiteningproduct #whiteningserum
Link
22/09/2017
Ready for the weekend? 👯😎 #dentalcare #oralcare #teeth #oralhealth #clean #white #whitening #madeinswiss #swissmade #ultrasoft #toothbrush #cs5460 #colorfullife #weekendtime
Link
21/09/2017
In 1996, at the age of 15 years and 9 months, @mhingis became the youngest @Wimbledon champion of all time!… https://t.co/nabokWGjVK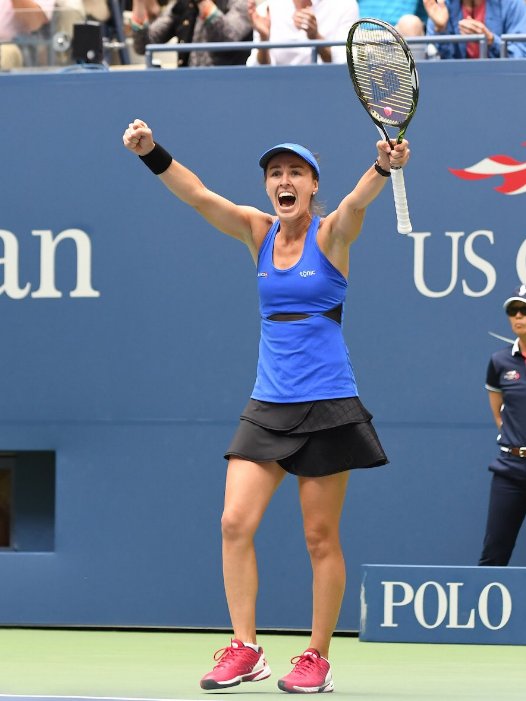 19/09/2017
Capturing 2 #GrandSlam titles in 2 days was a remarkable feat for our champion, @mhingis https://t.co/3YrvjhQYmR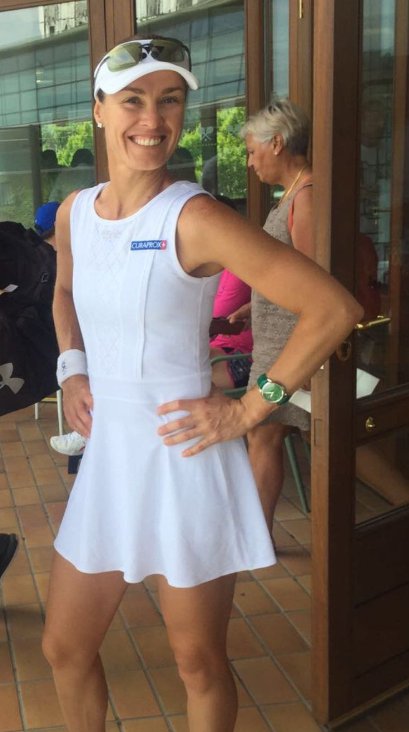 13/09/2017
Lovely @mhingis in her @Wimbledon dress 👗 #allwhite #tonicactive https://t.co/hL3yA4CS2O