THE BRAND
Better health for you
Oral care and oral health: CURAPROX has the products, knowledge and training. Since 1972. We want more than just white teeth or a fresh breath: "better health for you" - this is our vision and our mission.
Maggiori informazioni
Salute orale
for the whole body
Arteries, heart and brain: If you look after your teeth and gum line, your whole body will benefit. You can find out more here.
Maggiori informazioni
26/04/2017
Höchste Zeit für den Frühlingsputz! nicht nur das Zuhause. Auch die Zähne sollen glänzen. Damit wir das schöne Wetter strahlend begrüssen können. Los geht die Suche! Finde den versteckten Rabatt-Code im Titelbild und profitiere von 15% auf das gesamte Sortiment. Gültig bis am 5. Mai 2017. Das farbenfrohe CURAPROX-Sortiment wird auch dein Badezimmer aufblühen lassen.
Link
25/04/2017
Enzcyal, die #Zahnpasta die auf Schäumungsmittel verzichtet und gleichzeitig auf ein Lactoperoxidase-System setzt.
Link
24/04/2017
Sei ein #Held und bekämpfe alle Schädlinge der gesunden #Mundhygiene! 😦✨ 😝Wir von #Curaprox lassen uns nicht Klein kriegen! 🌠
Link
23/04/2017
Bunt, bunter #CURAPROX 🌈😀🌺 Lasse dein Badezimmer mit unserem farbenfrohen Sortiment aufblühen. 🌷🍃 http://bit.ly/2navoQW folge dem Link und profitiere von einmaligen 15% bis zum 5.Mai 2017!
Link
26/04/2017
Welches ist dein Lieblingsprodukt von unserem Curaprox Sortiment? ☺ #curaprox #Sortiment #Liebling #zähne #swissmade #toothpaste #health #toothbrush #gift #musthaves #comment
Link
25/04/2017
Durch weissere Zahne, Selbstbewusst sein steigern. 😉 #swissmade #beauty #blackiswhite #model #curaprox #toothbrush #toothpaste #goals #oralcare #pretty #product #enjoy #whitening
Link
24/04/2017
Wo die Liebe hinfallt! 😊😁❤ #swissmade #madeinswitzerland #swiss🇨🇭 #vietnam #curaproxvn #cs5460 #limitededition #love #inlove #toothbrush #mundgesundheit #zähne #happy #liebe #herz #oralcare
Link
23/04/2017
Auch in Vietnam startet der Tag mit einem Lacheln und Curaprox! 😁 #madeinswitzerland #vietnam #curaprox #asian #beauty #toothbrush #smile #dentist #oralcare #dentalcare #health
Link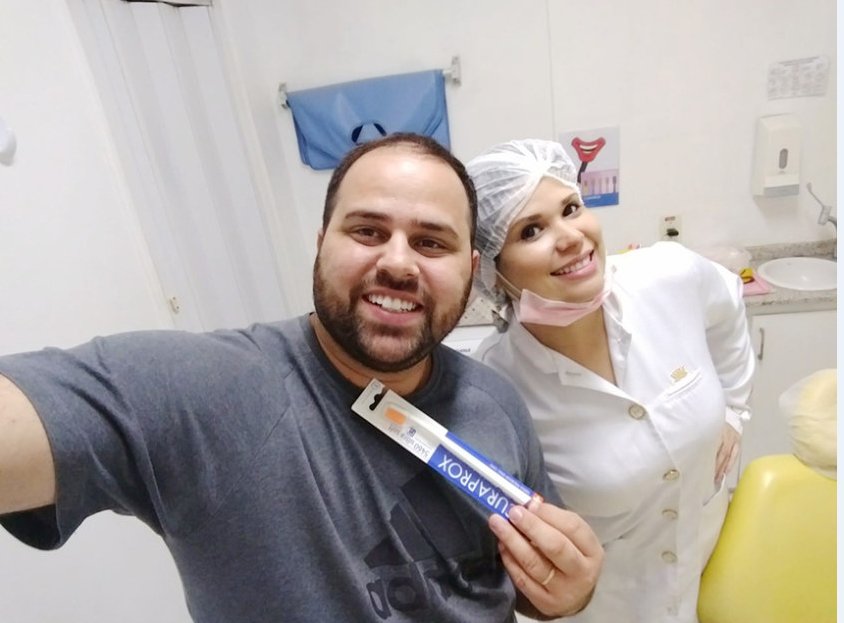 22/03/2017
It seems that going to the dentist can be fun with #Curaprox.😉😊 @drapaulaeliege 😃 #CURAPROX #brushingmania https://t.co/6nPRpYeg9G
20/03/2017
Girls are getting more beautiful for the World Oral Health Day. Stay healthy and beautiful with our interdental bru… https://t.co/G5egy513kp